The IPAS Young Insolvency Practitioners' Committee (YIPC) was established on 1 October 2019 to serve as a platform for, amongst other things, thought-leadership and knowledge-sharing amongst younger members of the insolvency and restructuring community in Singapore.
It also assists the IPAS Board of Directors in its duties.
Co-Chair: Adrian Chan, KPMG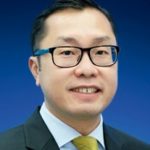 Adrian is a Chartered Accountant qualified in Australia and Singapore (CAANZ & ISCA), with over 15 years of deal advisory experience, specialising in advising corporate clients in stressed and distressed situations. Adrian has extensive experience leading many cross-functional project teams in senior management roles, executing and delivering landmark projects for listed MNCs and family owned SMEs.
Adrian graduated with a Bachelor of Commerce majoring in Accounting and Finance from Monash University (Clayton) and earned a postgraduate diploma in Accounting from the Institute of Chartered Accountants of Australia and New Zealand. Adrian is a Fellow of IPAS, an ACRA-licensed liquidator, and an accredited member of INSOL International.
Co-Chair: Darius Tay, BlackOak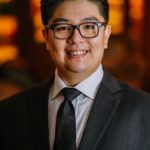 One of the founders of BlackOak. Darius does work on both contentious and non-contentious aspect of corporate restructuring and insolvency. Darius graduated from SMU, winning a number of awards along the way, and was awarded a full scholarship to pursue the Bachelor of Civil Law at Oxford University, where he took a special interest in cross border restructuring and corporate insolvency. Darius has been listed as a Next Generation Lawyer by Legal 500 (2018, 2019), an Up and Coming Lawyer by Chambers & Partners (2018, 2019), Rising Star in IFLR 1000 (2019) and a Future Star for Insolvency Litigation by Benchmark Litigation (2018, 2019).
Secretary: Keith Han, Oon & Bazul LLP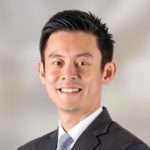 Keith is a Partner at Oon & Bazul. His practice covers both litigation in the Singapore Courts and international arbitration, with a focus on complex commercial disputes and restructuring & insolvency.
He is recommended in successive editions (2018 and 2019) of the Legal 500 Asia Pacific Guide for Dispute Resolution (Litigation) as a "Next Generation Lawyer", and a "rising star who is praised for his advocacy and very strategic advice". He is also listed on the International Financial Law Review as a "Rising Star" for Restructuring and Insolvency in Singapore. He is a member of the Law Society of Singapore Insolvency Practice Committee. He is also a facilitator for the Advocacy and Insolvency Modules at the SILE course for law graduates seeking admission to the Singapore Bar. Prior to joining Oon & Bazul, Keith practised for 7 years in a magic circle firm, and was also formerly an Assistant Registrar and Justices' Law Clerk of the Supreme Court of Singapore.
Keith is an IPAS Associate.
Treasurer: Gary Goh, RSM Singapore

Gary specialises in corporate recovery, forensic accounting and business advisory across diverse industries, including construction, manufacturing, retail, shipping, electronics, law firms and medical. Prior to joining the firm, Gary was with a Big 4 accounting firm for over 10 years in the restructuring services division.
He is experienced in all types of insolvency assignments ranging from judicial management, receivership, business viability review, scheme of arrangement and liquidation and has served clients from multi-national corporations, listed companies, small & medium enterprises to individuals. Gary also has extensive experience working with solicitors in litigation support, investigations, special and internal control reviews.
Professional Development: Joel Chng, WongPartnership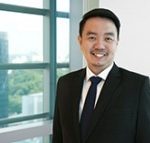 Joel Chng is a Partner in the Restructuring & Insolvency Practice of WongPartnership LLP. His practice areas are litigation and arbitration, involving banking/commercial transactions, corporate/shareholder disputes, restructuring and insolvency.
Joel acts for corporate debtors, turnaround professionals and investors. Matters of significance include advising and acting for Hyflux Ltd and its subsidiaries; EMAS Chiyoda Subsea Limited and its subsidiaries; and the judicial manager of Altus Shipping & Logistics Pte Ltd.
Joel graduated from the National University of Singapore on the overall Dean's List, and was awarded, among others, the Law Society Book Prize. Joel is admitted to the Singapore Bar.
Communications / Marketing: Jo Tay, Allen & Gledhill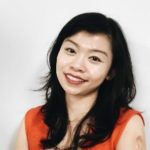 Jo is a Senior Associate in the Restructuring & Insolvency Practice Group at Allen & Gledhill LLP. She specialises in cross-border debt restructuring, and has acted in wide range of contentious and non-contentious restructuring and insolvency matters. She also acts in international bondholder litigation, schemes of arrangement, structured debt origination and trust restructurings.
She has been reviewed in IFLR1000 as an "excellent lawyer who has been able to seamlessly provide advice […]" and who is "always available and willing to help". Jo is a Fellow of INSOL International, a member of the International Insolvency Institute's (III) NextGen's programme, and the Communications Co-Chair of the International Women's Insolvency & Restructuring Confederation's (IWIRC) Singapore Board.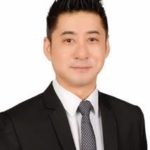 Alton is a Senior Manager of the Business Restructuring Services department of PricewaterhouseCoopers Advisory Services Pte Ltd. He has 14 years of professional experience in corporate recovery, restructuring, insolvency, forensics and litigation support and has worked in both Singapore and Australia.
Alton has a Bachelor of Commerce with the University of Western Australia. He is a member of the Chartered Accountants Australia and New Zealand (CA ANZ), an associate member of the Institute of Singapore Chartered Accountants (ISCA), an associate of the Insolvency Practitioners Association of Singapore Limited (IPAS), a member of INSOL International and is a Chartered Accountant Forensic Accounting Specialist (CA FA).
Cassandra Goh, Allen & Gledhill LLP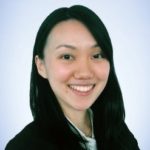 Cassandra is a Senior Associate in the Restructuring & Insolvency Practice, which falls under the Litigation Department at Allen & Gledhill.
Cassandra's main areas of practice are in corporate restructuring and insolvency, and commercial litigation. She has advised clients on a wide range of complex, contentious and non-contentious restructuring and insolvency matters, including cross-border cases in Asia. She has also represented major banks, multinational companies and statutory clients on commercial litigation matters. Cassandra has spoken on the recent developments to the restructuring regimes in Singapore to major banks.
Keith Tnee, Tan Kok Quan Partnership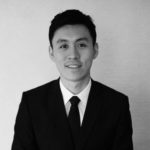 Keith is a partner with Tan Kok Quan Partnership. His practice consists primarily of civil and commercial litigation, as well as insolvency and restructuring matters. Keith has been involved in several high profile restructurings and insolvencies, such as in the judicial managements of Punj Lloyd Pte Ltd and Sembawang Engineers & Constructors.
Keith is a contributor to the Singapore chapter of The Asset Tracing and Recovery Review published by Law Business Research Ltd, 2015-2017. In 2016, Singapore Business Review ranked Keith as one of Singapore's "70 Most Influential Lawyers 40 and Under".
Sheila Ng, Rajah & Tann Singapore LLP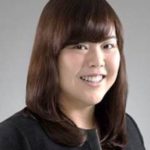 Sheila is a Partner at Rajah & Tann Singapore LLP. She specialises in commercial and financial disputes and investigations, fraud and asset recovery, as well as corporate restructuring and insolvency. Sheila has acted and continues to act in some of the largest and most complex insolvencies in the region representing liquidators and creditors, including acting for the liquidators overseeing MF Global Singapore, Dynamic Oil Trading (of the OW Bunker Group), and BSI Bank. Sheila was featured as one of a hundred female investigations specialists in Global Investigations Review's Women in Investigations 2018, and was also recently recognised in the 2019 Edition of Who's Who Legal as a Future Leader in the field of Investigations. Sheila is also a Fellow of INSOL International and an IPAS Fellow.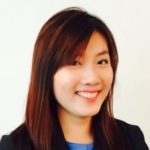 Shu Hui is a Manager at EY. She is involved in Transaction Advisory Services in Singapore, with more than 5 years of experience in Restructuring, Judicial Management, Scheme Administration, Liquidation and Distressed Advisory Services. She has transactions experience across shipping, oil and gas, construction, manufacturing and retail industries.
Shu Hui holds a Bachelor of Accounting and a Bachelor of Business (Banking and Finance) from Nanyang Technological University. She is also an associate member of the Institute of Singapore Chartered Accountants (ISCA).
Oon Su Sun, RSM Singapore

Su Sun has more than 15 years of experience, of which about 10 years were spent in Big 4 accounting firms in Singapore and Malaysia, assisting a diverse range of MNC clients, public listed companies and small and medium-sized enterprises in various industries including shipping, financial services, property development, construction, oil & gas, F&B, textile, manufacturing and hospitality businesses.
She has extensive experience in insolvency and restructuring matters, assisting debtor companies and creditors in handling liquidation (voluntary and compulsory), judicial management, receivership, scheme of arrangement, debt restructuring, project rehabilitation, and special/monitoring accountant assignments.
In addition, she has also worked on numerous cases in areas such as financial investigation, special audits, forensic accounting, litigation support and independent business reviews of public-listed as well as private companies.